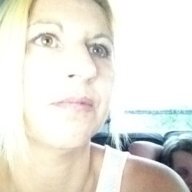 Mood:
Last Activity:

Feb 1, 2016
Joined:

Jan 23, 2016
Messages:

0
Invitations:

0
Trophy Points:
Post Ratings
| | Received: | Given: |
| --- | --- | --- |
| | 0 | 0 |
| | 0 | 0 |
| | 0 | 1 |
| | 0 | 0 |
| | 0 | 0 |
| | 0 | 0 |
| | 0 | 0 |
| | 0 | 0 |
| | 0 | 0 |
| | 0 | 0 |
| | 0 | 0 |
| | 0 | 1 |
| | 0 | 0 |
Gender:

Female

Birthday:

Jun 5, 1978

(Age: 39)

Location:

Occupation:

Mother of 3
Loading...

Loading...

About

Gender:

Female

Birthday:

Jun 5, 1978 (Age: 39)

Location:

Occupation:

Mother of 3

Tinnitus Since:

10/01/2010

Cause of Tinnitus:

I'm not really sure. I just learned it may be pulsatile tinnitus...

I'm a mother of 3 children and have really started to notice how debilatating this tinnitus is.
I first noticed the "whooshing" sound as a lay in my hospital bed in Melbourne. I was in a car accident and had many breaks, cuts and bruises. After reading about pulsatile tinnitus on the web, I can relate to many of the suspected causes.
In the car accident I had a leg amputation, but the doctors tried hard to save the leg 1st. They took the vein from my left femur (inner thigh) and transplanted it to my right leg. The vein didn't succeed and my leg was taken.
Also in the car accident I broke my nose and my sinus. I'm not 100% sure which side of my sinus broke.
I told my doctor at the time and he brushed it off saying "you just have water in your ear. Can you unblock your ears?". I had tried to unblock my ears about 20 times before I mentioned it to my doctor and only the right side would pop. It felt like f I kept blowing, trying to pop my left ear, that I would either blow my brains out, or break something deep in my left ear.
It took over 6-months for me to get out of rehab and leave hospital for home.
Gradually I started to notice the whooshing was sounding more and more like my pulse rate. When it gets really loud, I know my heart is really pumping. It reminds me to calm down. I start to breathe really slow and sometimes it quietens down.
Lately, the anxiety is getting harder to cope with. This constant reminder that my heart is beating. The loudness all the time. I have 3 children. My youngest, who starts school this year, was 1-month-old at the time of the car accident. My house is loud even when there's no fighting; no t.v, iPad, wiiu and the builders next door all clambering to see who can be heard the clearest..... when all I can hear is my heart beating, my pulse racing. I yell at the kids saying "please mummy's ear is really annoying, I'm sorry guys"
Up until yesterday I had no idea what was going on. I had my ears checked last month and the ear doc said they were clear. He was making me an appointment with a specialist, but I haven't heard anything from the clinic yet (pun intended). As I sat in the chair, headphones on, listening to beeps, I thought 'he ain't going to find a thing. It's like its in my brain, in my throat, in my eyes, in my ears, but deep down my ear canal, to my neck. I'm gonna be stuck with this sound till the day my heart stops my pulse and I'm D.E.A.D!'

Interact
If you have ringing ears then you've come to the right place. We are a friendly tinnitus support board, dedicated to helping you discuss and understand what tinnitus treatments may work for you.