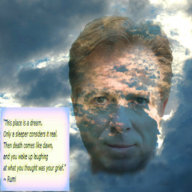 Mood:
Last Activity:

Nov 18, 2014
Joined:

Nov 18, 2014
Messages:

0
Invitations:

0
Trophy Points:
Post Ratings
| | Received: | Given: |
| --- | --- | --- |
| | 0 | 0 |
| | 0 | 0 |
| | 0 | 0 |
| | 0 | 0 |
| | 0 | 0 |
| | 0 | 0 |
| | 0 | 0 |
| | 0 | 0 |
| | 0 | 0 |
| | 0 | 0 |
| | 0 | 0 |
| | 0 | 0 |
| | 0 | 0 |
Gender:

Male

Birthday:

Jul 2, 1958

(Age: 59)

Location:

Occupation:

Sales
Loading...

Loading...

About

Gender:

Male

Birthday:

Jul 2, 1958 (Age: 59)

Location:

Occupation:

Sales

Tinnitus Since:

01/2000

I am a husband of nearly 25 years. Married once and still with my beloved. I have two beautiful young daughters ages 21 and 18.

I spent a lot of my early years as a singer/guitar player. After my first daughter was born I thought it was time to be responsible. I never really found another calling that suited me and now I am 56 and struggling to make a living. Lately I am tired all of the time because of my fight with another threatening depression.

I struggled with moderate depression for most of my life, even since early childhood, though I didn't know what it was until much later.

I finally hit a big wall in early January, 2000, when I got a bad flu. I was off work for about two weeks and on strong antibiotics when I had my first full blown anxiety/panic attack. Clinical depression quickly developed. Nothing has ever really been the same since.

Then the first morning getting ready to go back to my job (that I hated) I heard a hissing sound. I was sitting near the furnace in my house so I thought maybe it was a gas leak. I couldn't isolate the sound. I had to go, so I thought I'd call my wife later to let her know about the unidentified noise. When I was outside and started down the walk to the driveway I realised the sound was following me. I put my hands over my ears and was surprised to hear that the hissing was in my head!

Sleep became a very real problem and I ultimately went through a long and very serious major depression. I ultimately wound up in the psychiatric ward because of suicidal ideation. I eventually got well again but had to look for work. My unremarkable music career was all but over although I still would hold the dream in my heart and have never completely gotten too out of practice.

Skip ahead to the present and 3 more bouts of major depression and presently fighting against a 4th I am sitting here typing and feeling very unsure of myself. I am afraid that I will not get through it this time.

In the last 2 years my wife had a very serious illness that involved life saving surgery. I am proud that I held up amazingly well through it all. Just when I thought I could handle most anything my mind starts to falter again. Chronic lack of sleep and the negative thought trap that can follow and I am clutching at straws trying not to fall into the pit. I am in debt and not doing well at work. I have very little joy.

I don't know what I am going to do. Doctors just can't or won't understand the ceaseless torture I endure. I really am not afraid of death, I look forward to it, really I do. My wife has quite an amount of dilaudid left over from her latest sugery and it would be easy to finish this.

If only I didn't love my wife and sweet daughters so much. I couldn't hurt them like that and I am ashamed for the thought.

Interact
If you have ringing ears then you've come to the right place. We are a friendly tinnitus support board, dedicated to helping you discuss and understand what tinnitus treatments may work for you.