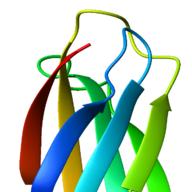 Mood:
Last Activity:

Nov 1, 2017
Joined:

Sep 24, 2015
Messages:

66
Invitations:

0
Trophy Points:
Post Ratings
| | Received: | Given: |
| --- | --- | --- |
| | 46 | 36 |
| | 26 | 4 |
| | 1 | 2 |
| | 6 | 1 |
| | 0 | 0 |
| | 2 | 0 |
| | 0 | 0 |
| | 3 | 1 |
| | 4 | 3 |
| | 0 | 0 |
| | 0 | 0 |
| | 2 | 0 |
| | 0 | 1 |
randomuser
Member, Male
Rock bottom. Zoloft or death. Wish me luck. Nov 29, 2015
randomuser was last seen:

Nov 1, 2017
Loading...

Loading...

About

Gender:

Male

Tinnitus Since:

05/2013

So this is my personal home page for ranting. Well, I got t some time ago, probably due to stress or a cold, but I'm not sure. I only see an endless ocean of suffering, despair, hopelessness, helpless, depression, anxiety and dark toughts. Currently quitting clonazepam, this probably isn't helping at all.

Everybody says that everything is about our reaction. Mine is bad, really bad. Noise is, probably, "soft" compared to others, but my reaction is pretty bad and the noise annoys me a lot, more than I can express with words. My brother has t, he doesn't suffer. My father has pretty loud t, he is happy. I'm a depressive sonofabitch which suffers a lot for a thing my family does not. This only makes me feel weak and a pussy compared to them. I compare myself to other people all the time. The only thing that alleviates me a little is writing, so here I am ranting again, again.

To aggravate things more, living abroad, alone, does not help at all. Still, I have support from my family via skype or phone, but this is not enough.

I miss silence a lot, I miss my old self (who was as depressive as me but at least he had peace and quietness when needed). I see no cure besides a true pharmacological, objective noise reduction and this is slowing my ""habituation"" (let me laugh loud here).

My work does not help also. Stressful work as a researcher, lots of deadlines, work to do. I'm losing my motivation and probably will quit the job soon, although I don't have what I have to, aka I am a coward. Probably suffer a lot is better than suffer even more.

So this is me, a self-pity, depressive grown-up man who should have a family, a work and live a normal life, instead I am thinking about my t the whole time, about how nice my old life was and how healthy people is. I know, the answer to this is to change my thinking patterns, but this is incredibly difficult and I don't have the strength to do that, so probably the best is to leave me alone.

Updating! Feeling shittier than ever. Nobody cares, probably nobody has read this. Endless suffering, right?

Interact
If you have ringing ears then you've come to the right place. We are a friendly tinnitus support board, dedicated to helping you discuss and understand what tinnitus treatments may work for you.