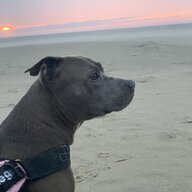 Mood:
Joined:

Nov 15, 2019
Messages:

54
Trophy Points:
Bookmarks:

5
Post Ratings
| | Received: | Given: |
| --- | --- | --- |
| | 33 | 588 |
| | 25 | 835 |
| | 5 | 29 |
| | 39 | 599 |
| | 0 | 118 |
| | 0 | 4 |
| | 0 | 45 |
| | 9 | 79 |
| | 7 | 196 |
| | 3 | 1 |
| | 1 | 76 |
| | 0 | 121 |
| | 1 | 1 |
Rogi Cetpla

Member, Male, from Europe
Loading...

Loading...

About

Gender:

Male

Location:

Tinnitus Since:

T 2010 / IT 2015 / VIT 2019

Cause of Tinnitus:

Noise exposure / Head trauma

I currently suffer from "reactive " Bilateral Atonal Intrusive Tinnitus.

In brief, I have had noise induced Tinnitus since 2010...after years of excessive noise exposure (army, motorcycle riding and general exposure to loud environments...or what I would otherwise describe as living) my initial Tinnitus was triggered after going out in a night club. A year later, in 2011 following a flight, I suffered a SSHL in my right ear which brought on an Intrusive Tonal Tinnitus. I was treated promptly with Prednisone and completely recovered after five days of treatment leaving me my previous base line Atonal Tinnitus.

After my initial Tinnitus onset I consulted a local ENT who showed no empathy, told me that there was no cure and that I had to live with it...and sent me on my way. Even though difficult to deal with at the beginning I did as much research as I could and ultimately worked on a personalised habituation/noise masking strategy (TRT/CBT influenced). I never stopped to work and continued my regular activities whilst protecting myself as much as possible. After quite a while I became accustomed to my T and it faded in the background.

My first T noise level was only perceived indoors in quiet environments which made things more acceptable and workable. Unfortunately my Tinnitus level has increased three folds over the last decade, two times further to dentist/hygienist consultations (again managed, even though a very difficult initial phase as I was hearing my T indoors/outdoors and difficult to mask). As I did initially I continued to work and continued my regular activities. I had a more difficult time then the first time around but worked on myself by keeping as busy as possible whilst using my initial strategy. After an extended time I was, once again, able to regain control and get accustomed to it.

In hindsight, during these two phases, I most probably overprotected whilst also overexposing my ears to low white noise...Even though not officially diagnosed I most probably also suffered from"winding up" and "kindling" Tinnitus over the last decade. To make things more interesting I also suffered a concussion in 2018 which led to another T spike...which, luckily, receded after a few weeks.

Unfortunately the situation turned for the worse in September 2019 after a succession of motorcycle rides which I undertook with custom made earplugs. I had not ridden for a decade but, ironically, had habituated so well to my various forms of T that I felt confident enough to restart to ride. I nevertheless stayed disciplined and would not ride more than two hours in a row with a minimum of two week interval between rides. On my last two outings I felt my T increase during the rides themselves but didn't act as I didn't feel any physical pain (I always had in the past before a permanent flare up) and thought this was only going to be temporary...over three months later the noise level has not receded and here I am today...

At the initial stage the noise level was unbearable and gradually increased to peak at night. After initially having taken Melatonin 4mg, Xanax 0.5 mg and Ambien 10mg for three weeks I then took Melatonin 4mg, Lorazepam 1mg and Trazodone 100 mg. I also had noise generators all over the place including three in my bedroom. My left ear initially spiked around two hours after I fell asleep...this has now settled down and no longer has night spikes.

My initial situation deprived me from any consistent sleep and made it very difficult for me to function. I had not managed more than 2 to 4 hours in a row per night since the onset of this new flare up...for three months. Since January 2020 I am able to function again and have reduced my medication to: Melatonin 2mg and Lorazepam 0.50mg...enabling me a minimum of 5 hours of sleep a night...a small victory.

I had to stop working a month after the onset of this new flare up as I was trying to adjust and find the best management solution(s). I took a month off and am now back at work. My T is still very loud but am able to keep my mind busy during the day...the nights are still very difficult. I am nevertheless still hopeful this situation will improve as, although always initially very difficult, I have always been able to habituate in the past.

After 10 years of having this debilitating condition I consider(ed) myself experienced in Tinnitus management. I had never had to resort to medical assistance or any sort of medication in the past. I have unfortunately now reached a level where I am no longer able to resolve/manage this on my own...but am adjusting the best I can and am hanging in there.

Is this a challenge too far ??? Time will tell...stay tuned...

—————————————-


"Acceptance of what has happened is the first step to overcoming the consequences of any misfortune."

William James

Interact

Signature

"The greater the obstacle, the more glory in overcoming it."
Molière

"If you're going through hell, keep going."
Winston Churchill

"Pessimism leads to weakness, optimism to power."
William James

Loading...