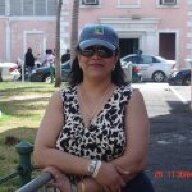 Mood:
Last Activity:

Aug 30, 2014
Joined:

Aug 30, 2014
Messages:

1
Invitations:

0
Trophy Points:
Post Ratings
| | Received: | Given: |
| --- | --- | --- |
| | 5 | 0 |
| | 0 | 0 |
| | 1 | 0 |
| | 0 | 0 |
| | 0 | 0 |
| | 0 | 0 |
| | 0 | 0 |
| | 3 | 0 |
| | 0 | 0 |
| | 0 | 0 |
| | 0 | 0 |
| | 0 | 0 |
| | 0 | 0 |
Gender:

Female

Location:

Occupation:

Sr. Systems Analyst
Usha Meister
Member, Female, from Hamilton
Usha Meister was last seen:

Aug 30, 2014
Loading...

Loading...

About

Gender:

Female

Location:

Occupation:

Sr. Systems Analyst

Tinnitus Since:

2004

Hi ,

My name is Usha Meister. I live in Hamilton, Ontario, Canada.

In 2003 December I had been to Barbados for a vacation and first time went into the beautiful warm waters just to try my hand at snorkeling. I did not even dip my head deep enough as I am afraid of swimming but this small little dip i too resulted in an ear infection. MY doctor gave me an antibiotic which started a slight buzzing sound in my left ear. I noticed this and immediately told my doctor and she took me off it.

This was my first experience with the bizarre sound . In February of 2004 I went to see an audiologist who very rudely dismissed it off as " You may have something called Tinnitus and there is not much you can do for it and you have to live with it"

Well, I though there you go . This is a life sentence. But early of February 2004 the same noise that was there suddenly subsided and it was just silent hiss.


Following that a few days later We had a rear ending of a car accident I had a whip lash and that very day the screeches I had came back full blast. It got progressively worse.

That May 2004 I went to Oregon Tinnitus Centre, and was tested and told my screeches were in the 18,000 mhz region and it was the top 3% worst cases. I came back totally devastated . Following that I spoke to DR. Jack Vernon ( for almost an hour ) and that phone call changed my life completely. He is the one who had started the clinic in Oregon. For whatever reason he was my life raft at that point. I asked him point blank about how he dealt with it and how I am going to live on with this horrible sound.

In the mean time my husband who is an Associate Psychologist was doing all the research behind my back. He ordered the MOSES LANG CD which has 7 tracks. My husband came up with a comprehensive Cognitive Behavior Strategy management list which i pinned right in front of me. I read it over and over again. I also listened to Dr. Vernon advise to me to listen, identify the sound that matched mine and listen to it whenever the screeches got real bad. And also his advise was to just ignore it.


Well it is 2014 now ( 10 yrs later), I still have the Tinnitus but rather than it controlling me i have total control of how i react to the sound. If I ignore it, it just goes back into a hiss, if it gets bad then i listen to the 2 tracks that match my T and track 4 and 6 are the ones that match my sound. I just listen to it for about 45 mins and it gives me weeks of happiness as the sound just subsides and goes almost to a nonexistent sound.


Bottom line is I just live with it and hardly give it any power. I always think that nothing can upset me least of all a T. I have a very supportive spouse and he is my life line. I used to complain a lot about the Tinnitus sounds almost a couple of times a day, and also be miserable. Following his cheat sheet of behavior modification on Tinnitus Management helps me a lot.

1st Rule: Don't give life to something that you don't want to control you

2nd Rule: Ignore and move on..If your sound gets bad - do something you like , like listening to music ( Leonard Cohen helped me a lot - He is one of my life lines - I listen to his complete CD and the T just disappears

3rd rule: Listen to Moses Lang CD ( which I purchased on-line ) and i have copies of the MP3 on my little I tune carrier and i listen to it ( This honestly gives me many weeks of silence like the challenged T does not want any contenders to it)

He gave me a whole list of other things to follow to help overcome T when it gets real bad.


Today, since that car accident, I have had breast cancer, concussion following bad fall at Marriott Aruba Surf club ( where i lost over 1.5 yrs of my life as i cld hardly remember anything).. but one thing i knew and made me aware was the sound early morning ( which is just a mild hiss tells me I AM ALIVE.

I am happy to have gone through a lot of major illnesses and still not a a negative person.

I love life and will not let anything or anyone if my life ruin it for me.

If you have problems with your T , yes mindfulness is one of the items my husband recommended 10 yrs back in his CBT list for me.. Being aware that it is there and how you respond to it is all that matters. I find that when i have a couple of glasses of red wine I don't even notice it.. So do things you enjoy and be happy as those are the only things that help this dreaded ailment that so many are afflicted with.

I will not have any surgery nor will i take any medication as I would like to control how i deal with it.

Please listen to your favorite music , or any new singer with a drone like voice Leonard Cohen ) i am a great fan of his so for me his music does wonders)> I am sure you can find similar music that can change your life.

Good luck all
Usha Meister

Interact
If you have ringing ears then you've come to the right place. We are a friendly tinnitus support board, dedicated to helping you discuss and understand what tinnitus treatments may work for you.