Discuss on Tinnitus Talk Forum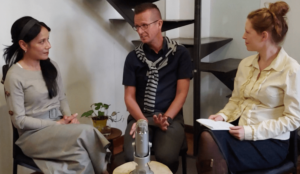 What is the current state of evidence in favour or against tinnitus treatments on the market? Which treatments have been thoroughly tested and which require more testing? What should doctors and patients learn from this? And how should this inform new tinnitus research? These are all questions answered in this episode!
Tinnitus Talk spoke with Rilana Cima and Derek Hoare, two of the co-authors of the European Clinical Practice Guidelines for Tinnitus, which were published earlier this year. Clinical Guidelines are recommendations for healthcare professionals on how to diagnose and treat a medical condition, based on currently available evidence.
As a special token of appreciation to our Patreon supporters, we will soon make this episode available exclusively to them as a video! We plan to release more exclusive content to our supporters in future. Support our work by becoming a Patreon for as little as $2/month!
The episode makes clear that the vast majority of treatments currently on the market have not been sufficiently studied to tell one way or the other how effective and safe they are. There is a dire lack of thorough clinical trial data available, which severely hinders clinical management of tinnitus. Doctors are often not aware of different treatment options, and patients have to find their own way through the system.
If you are currently seeking medical treatment for tinnitus, make sure you are aware of any relevant Clinical Guidelines. Apart from the European one, linked above, you can find here the US guidelines.
Tinnitus is a complex problem with a group of patients that's very heterogeneous, meaning that many disciplines are involved in the healthcare trajectory, so it's scattered everywhere and nowhere.
One of the most important parts of the guidelines and one of the emphases that we place is in establishing what the impact of tinnitus is for the individual.
In making these judgements we were primarily focussed on randomised controlled trials and systematic review level evidence, […] What we're saying is we simply don't have the evidence we need for an informed recommendation.
To reach conclusions we need good quality, high level evidence, and lots of it.
Our family doctors should be versed in tinnitus and to not be afraid to talk about the impact it is having on somebody and to establish whether or not there is that need for referral.
Discuss this episode on the Tinnitus Talk Forum, or submit a reply below.