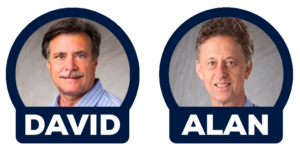 Very few commercial drug companies focus on hearing disorders. Even fewer focus on tinnitus. Otonomy does both. In this exclusive interview, we took a deep dive with Otonomy's executives into their drug pipeline.
We spoke to David Weber (PhD), President and CEO, and Alan Foster (PhD), Chief Scientific Officer. They shared their views on what they see as the "renaissance" of hearing research and how there is currently more investor appetite to address hearing issues. We discussed why Otonomy is not only seeking solutions for different kinds of hearing loss, but also tinnitus specifically.
The interview covers each of the company's drugs in-depth, from its mechanism of action to commercialization plans. Tinnitus drug OTO-313 targets overexcitation of the auditory nerve, which is theorized to cause tinnitus. Which types of tinnitus will benefit remains an open question, but the tinnitus community will no doubt follow the drug's future with keen interest.
Want to see a video version of this interview? And at the same time support our work?
Become a Patreon for as little as $2/month!
Want to read a transcript of the interview?
We have prepared one for you. Click here for the transcript (PDF).
There's been quite a renaissance of the biology of hearing disorders, and so being part of that, thinking about ways we can use that information to develop new drugs to treat hearing loss and tinnitus has been a really good experience.
The way that Gacyclidine works as part of OTO-313 is to block the NMDA receptors and prevent that over-activation from happening. And so in that way, we think it prevents the tinnitus and reduces the tinnitus that people experience.
It's highly encouraging data, very exciting that you could look at a 40% of the population getting improvement on a single administration is quite remarkable.
I think one of the unique things about Otonomy is our pipeline and the extensiveness of our pipeline.
Discuss on Tinnitus Talk Forum
Or share your thoughts on the episode below!