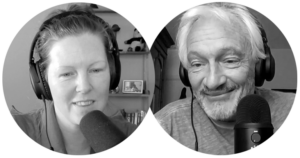 Prof. Dirk De Ridder is one of the most cited tinnitus researchers, a very eloquent speaker, and a passionate advocate for people with tinnitus. He also runs his own brain research centre and clinic Brai3n.
We spoke with Dirk about how the brain can create phantom perceptions like pain and tinnitus, and the different schools of thought in this area. He also highlights the role of epigenetics and explains how tinnitus can become intertwined with our sense of self, and how effective treatment should attempt to break that connection.
In terms of clinical work, he describes how he works with patients and what he can offer them. Although he does not see Lenire and similar devices as the solution, he does see promising developments in psychedelics-based treatments and suppressing chronic neuroinflammation.
Want to see a video version of this interview – and at the same time support our work?
Become a Patreon for as little as $2/month!
Want to read a transcript of the interview?
We have prepared one for you. Click here for the transcript (PDF).
My main interest is the interaction between how the brain creates phantom sounds and phantom pain as a way to resolve inherent uncertainty in a changing environment.
The environment changes the way how your genes are expressed and that's why not everybody with the same risk genes will develop tinnitus.
If you only have a hammer, everything looks like a nail, and then everybody gets the same treatment and it doesn't work for everybody.
Bimodal neuromodulation treatments only treat the distress, even though the claims will be different…
Discuss on Tinnitus Talk Forum
Or share your thoughts on the episode below!