Discuss on Tinnitus Talk Forum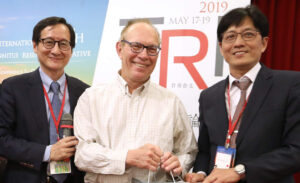 How can clinicians and patients work together? Why is tinnitus sub-typing important? Does loudness matter? What does habituation really mean? What different forms of counselling and treatment are available for tinnitus? These are some of the questions addressed in this episode.
Tinnitus Talk spoke with Richard Tyler, from university of Iowa. His career in tinnitus spans many decades. He has vast experience in both tinnitus research and patient care and is passionate about connecting those two worlds.
Richard also talks about the annual conference on tinnitus management that he is organising this year for the 27th time in Iowa. The conference is open to patients.
If you want to take part in Richard's "Random Acts of Tinnitus Relief" project – which he talks about at 53:28 – you can email him at tinnitus2@healthcare.uiowa.edu.
I think the first step should be exploring counselling and sound therapy and hearing aid options.
They'll say: I've had tinnitus for ten years and it does not bother me, but if you have found a cure, I will fly to Iowa City next week.
It's quite reasonable to say: This is not fair. Why does this happen to me?
Habituation doesn't have to be the goal here. The goal could be acceptance.
Discuss this episode on the Tinnitus Talk Forum, or submit a reply below.