Discuss on Tinnitus Talk Forum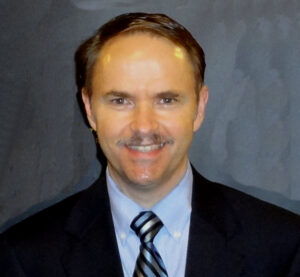 Tinnitus Talk spoke with Bryan Pollard, the president of Hyperacusis Research Limited, based in Boston. Bryan himself suffers from hyperacusis, which he believes is due to sound exposure from a loud woodchipper several years ago.
In this episode, Bryan talks about his personal experience with hyperacusis, and how this drove him to start Hyperacusis Research to raise funds for scientific research.
We spoke about the concept of pain hyperacusis and how it only recently became recognized due to the scientific breakthrough proving that the cochlea has pain receptors. Bryan also gives advice to hyperacusis patients regarding treatment options. And of course, we spoke about the most exciting new research developments.
Do you like Tinnitus Talk Podcast and would you like to support our work?
Become a Patreon for as little as $2/month!
Would you like to read a transcript of the interview?
We have prepared one for you. Click here for the transcript (PDF).
Forever researchers had assumed that the cochlea itself had no pain receptive fibers. […] They referred to that as if it were a fact.
Setback prevention is a priority that many sufferers have. […] Once you know where your limits are for setbacks, it's important to prevent those in order to maintain forward progress.
Everybody that suffers from something that is poorly understood, one of the things that every single patient can take control of is to look at their nutritional framework and optimize it.
The hyperacusis hybrid device is an incredible way to work around the problem of setbacks. […] This way you have the benefit of an earplug all the time you need it, but you don't have to get all sounds muffled.
Discuss this episode on the Tinnitus Talk Forum, or submit a reply below.